Helping our clients harness the Web since the Mosaic Browser! Web development, Web hosting, Web applications, Search Engine Optimization, and Web services… we are here to get you where you want to go!
ADMCG Services
Web Development
Web Design
Web Hosting – Industry-grade Linux Hosting (Linux, Apache, MySQL/Postgres, PHP/PERL).
SSL, HTTP/2
Search Engine Optimization
Domain Name Services and Secure Sockets Layer configurations.
eCommerce
Image editing
Copywriting
We offer start-up Web packages and hourly Web services depending upon your company's needs.
Please contact Andrew Moore for information, references, or quotes.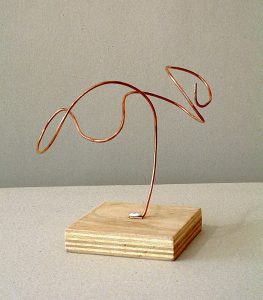 Airplane
Copper wire, wood base. I created this piece in late 2008. For this work, I aimed to convey both the industrial heaviness of an airplane, but also the cloudlike floating quality you feel when you're in one.